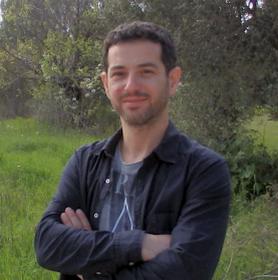 Christos Sintoris
Teaching and Research Associate
Human-Computer Interaction, Location-based mobile games, learning technologies focusing on mobile devices, pervasive computing, mobile learning technologies.
A comprehensive overview of our team's activities in relation to location-based games can be found in this CHI2016 workshop paper.
List of publications
Journals
2088385
ZTRAGW9Y
sintoris
items
1
apa
date
desc
1
1
1
title
Sintoris, C., Stoica, A., Papadimitriou, I., Yiannoutsou, N., Komis, V., & Avouris, N. (2010).
MuseumScrabble: Design of a Mobile Game for Children's Interaction with a Digitally Augmented Cultural Space
.
International Journal of Mobile Human Computer Interaction (IJMHCI)
,
2
(2), 53–71. https://doi.org/10/cfznzd
Cite
Conference papers
2088385
EMNIBL58
sintoris
items
1
apa
date
desc
1
1
1
title
Book chapters
2088385
6AXUTBIX
sintoris
items
1
apa
date
desc
1
1
1
title
Avouris, Nikolaos, Yiannoutsou, Nikoleta, & Sintoris, C. (2014). Interactive Technologies for Informal Learning in Museums Through Games and Stories. In Kleisz, Terez (Ed.),
Insights into the Cultural Heritage Landscape, a Reader  stemming from an ERASMUS Intensive Programme Project  "European Cultural Management Policies and  Practices for the Creative Use of Cultural Heritage"
(pp. 12–31). Pécs, Hungary: University of Pécs, Faculty of Adult Education and Human Resource Development (FEEK).
Cite
Sintoris, C., Raptis, D., Yiannoutsou, N., Demetriou, S., & Avouris, N. (2011).
Content creation by end users for location-sensitive mobile educational games
. In
DEG: Involving End Users and Domain Experts in Design of Educational Games
(Vol. 6654, pp. 419–424). Springer Berlin / Heidelberg.
Cite
Workshop papers